We want to walk you through what it's like to order with Sunkist. Our Buyer's Guide covers our simple 5-step process, and this article will give a more detailed account of every step.
How do I start an order with Sunkist?
Your journey as a Sunkist customer begins with a request for quotation. On our website, you can navigate to each machine page and add every model to your quotations list with one simple click. Sunkist machines come in standard sizes and specs but no worries, if you have any particular needs, we'll take care of them in part two: the Questionnaire.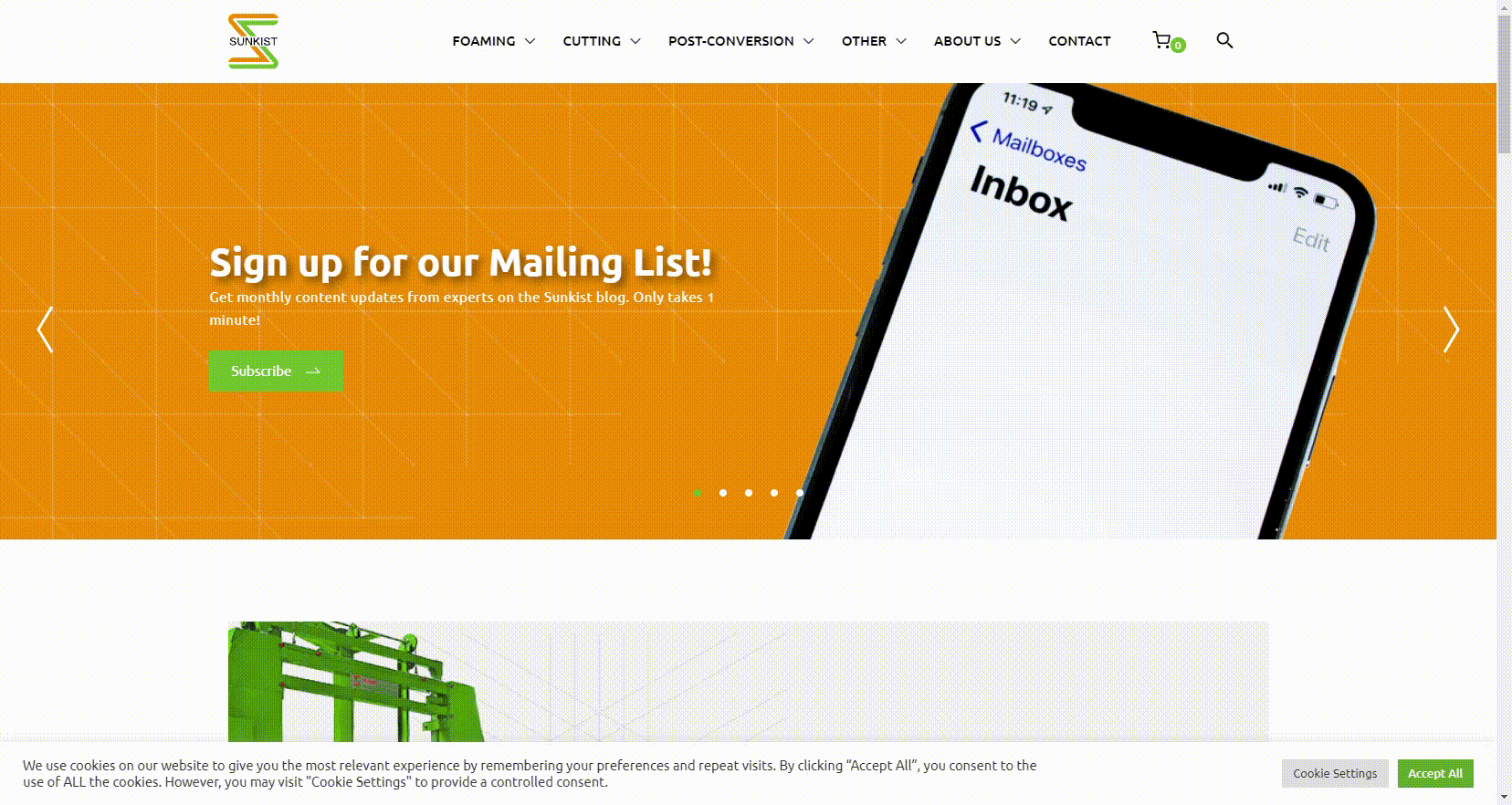 A dedicated Sales representative sends you the questionnaire. Its purpose is to determine your machinery needs based on your production load. During this process, we will also find out if you have any plant-planning needs and call in our engineer to help. Once we know the full scope of what you need, we will send you the complete quotation.
What happens once I pay?
Once we receive your official payment order (P.O.) and down payment, production begins! Sunkist both owns and partners with factories all over Taiwan to bring you the best machines. You will receive an order confirmation with a manufacturing start date as well as the project lead time, typically 90-120 days.
Can I see my machines as they're being manufactured?
For conversion machines, customers often send us foam samples to cut and send back. This is part of our promise to you that the machine works on your materials! We also offer additional services like videos or on-site calls to demonstrate the machine at work. Sunkist experts with decades of experience inspect the machines, and once they pass both our inspection and yours, the purchase is complete upon your final full payment.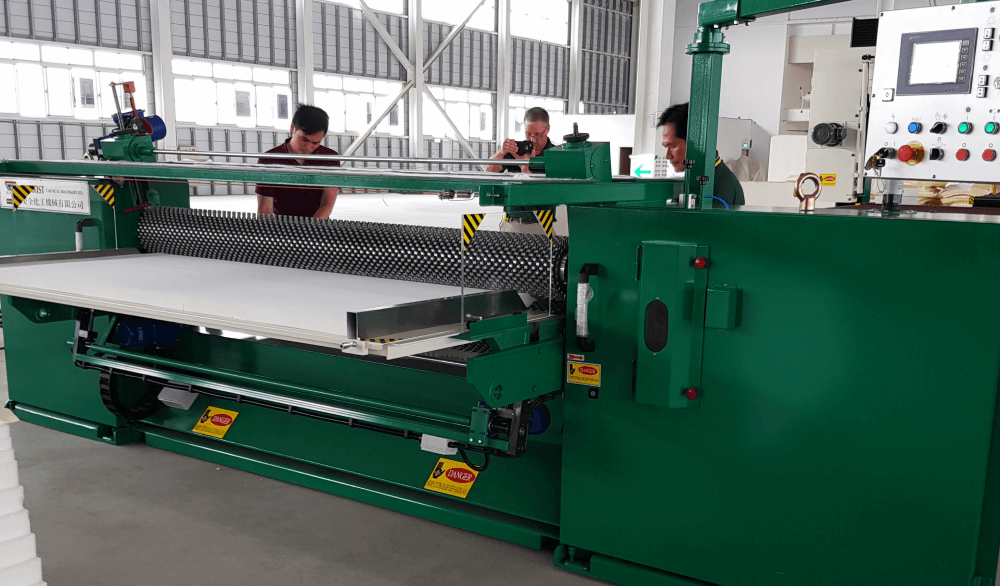 How does Sunkist ship and install machines?
We offer a variety of shipping options. Feel free to let us know if you want to designate all the details or if you'd like us to take care of everything on our end. Typically, we recommend that machines are installed by Sunkist experts. Due to COVID, however, we're currently limiting international travel for personnel. We offer detailed installation and test run tutorial videos as an alternative (read more about them here), and our Sales representatives will let you know if that should be the case.
What happens after I get my machine?
All Sunkist machines come with a 1-year warranty (not including consumable parts). That means we are always just a call or text message away to help. If you have any questions, ask immediately! Don't wait for irreparable damage before a consultation. You can contact us easily from the website or through your dedicated customer service window. The more details, photos, and even videos you can provide of the production error, the better.
Conclusion
Ordering with Sunkist is a truly simple process—we designed it to be so! Whether you are in need of a machine or just some spare parts, let us know today via our contact form or by emailing service@sunkistm.com.tw.